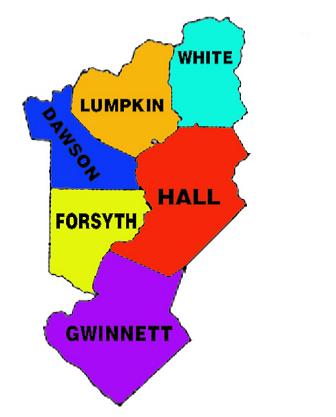 The Northeast Georgia Shopper is distributed by direct mail to 35,000 homes in North Georgia.
Some of the areas covered by direct mail include: Cleveland, Gainesville, Dawsonville Hwy area and 53/400 routes, Oakwood, Flowery Branch, Chestnut Mountain, Braselton (Chateau Elan area)

Counter top circulation- We have over 300 distribution points in a seven county radius. Some areas include GA 129 and I-85, Commerce and the Outlet Malls, Homer, Cleveland, Helen, Dahlonega, Dawsonville and the Outlets on GA 400, Cumming, Holiday Rd, Buford, Braselton, Gainesville, Oakwood, Rabbittown, Flowery Branch, Lula, Murrayville, Quillian's Corner, Clermont and the list goes on.


We print 45,000 copies of The Shopper every issue. Some places will tell you about their readership. Readership is a ficticious number multiplied by actual circulation. The Northeast Georgia Shopper has the
largest
circulation of any print publication in North Georgia.
The Northeast Georgia Shopper delivers 35,000 copies each issue directly into someone's mailbox via USPS. You won't find a copy of The Shopper in your driveway, ever.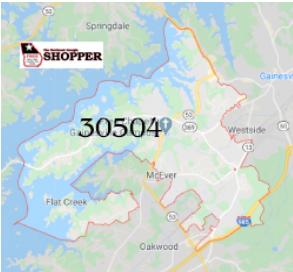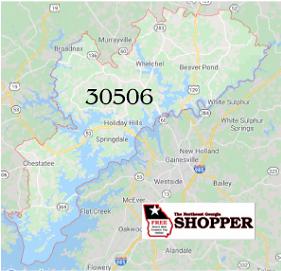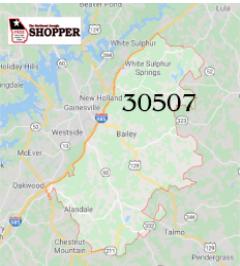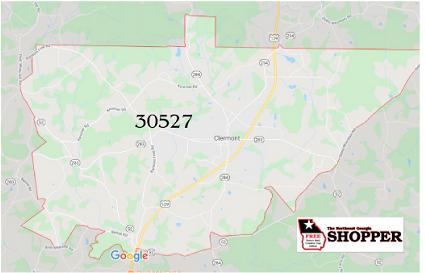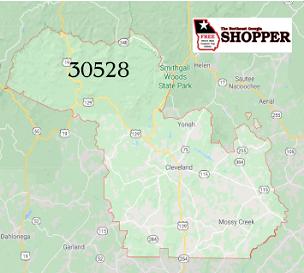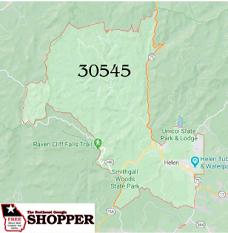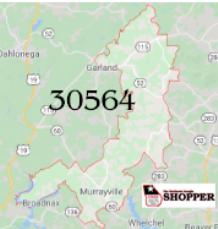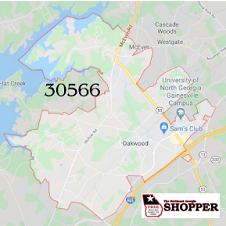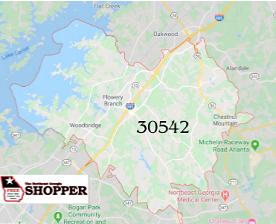 For your convenience you may pick up a copy of The Shopper at any of over 300 distribution points in Northeast Georgia, or at any of the advertisers in the printed version.

The Shopper, P.O. Box 907113, Gainesville, GA 30501
770-536-3871 or Fax 770-534-2446